Sensei John Gardiner 12.7.15
On Sunday 12th July we welcomed Sensei John Gardiner (English & British National Champion, European Grand Prix winner) to our club for three Kata conditioning workshop sessions (beginners, intermediate and advanced). 
John provided excellent tuition to the three groups, covering some basics, Heian Sandan and Sochin - with great use of technique application.
Yoshitaka students and instructors hope to welcome John back to Swansea in the future.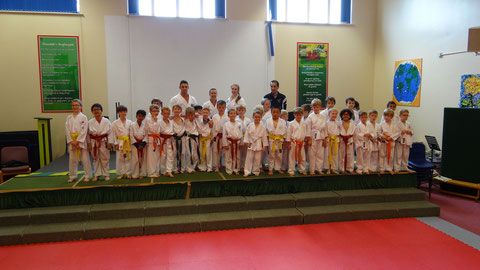 The beginners group pictured with John and his assistants Helen & Megan.
The beginners in action.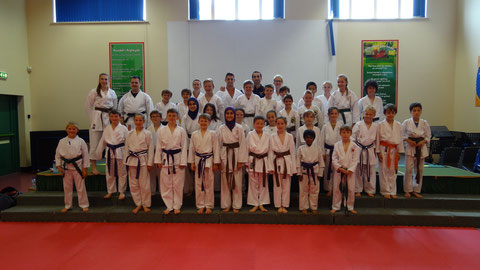 The intermediate group in action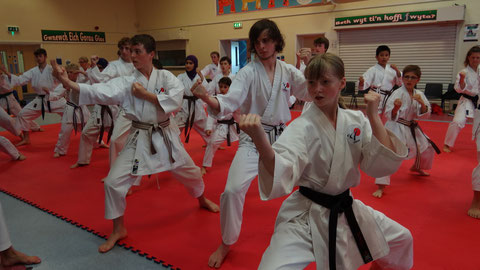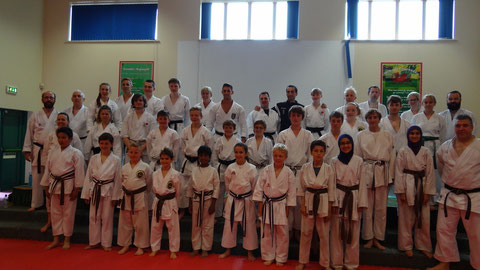 John, Patrizio and some hangers on...